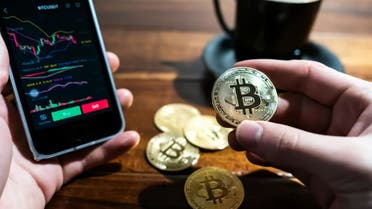 Bitcoin steadied after snapping a rare 14-day winning streak as a mood of caution supplanted the risk appetite that drove up a variety of assets at the start of the year.
On Thursday, the biggest token fluctuated between gains and losses; at of 12:50 p.m. in Singapore, it was up around 0.2 percent at $20,813. Smaller coins like the Polkadot and Solana saw slight rises. Wednesday saw a 2.5 percent decline in the price of bitcoin, capping the longest streak of daily advances since 2013.
According to Matt Malley, chief market analyst at Miller Tabak & Co., Bitcoin "has now become quite overbought on a near-term basis" and is "getting set for a short-term downturn."
On Thursday, due to worries about the economy's development, stocks declined and Treasuries rose. This gloomy mood also permeated digital assets. The effects of the demise of the FTX exchange are still being felt by the cryptocurrency industry.
People with knowledge of the matter say that Genesis Global Capital, the lending division of Digital Currency Group, is preparing to file for bankruptcy as soon as this week. DCG's enterprises play a crucial role in the struggling digital asset sector.
The so-called overbought position is when the 14-day relative strength index of Bitcoin is above 70 but has fallen from above 90. That suggests that Bitcoin's projected 2023 growth would stall, according to some experts.
A measure of the top 100 tokens and Bitcoin have both increased by more than 20% this year, at least partially reversing the decline in digital assets from the previous year. The belief that crippling interest rate increases are ending as inflation declines has contributed significantly to this.
Since their high in November 2021, virtual currencies have lost over $2 trillion, sparking a series of explosions that caused many institutional and ordinary investors to abandon the cryptocurrency market.